Do you know why you need to service your car regularly?
Let us give you the download on the 4 key benefits.
Engine Oil gets dirty and cannot protect your engine.
Engine parts wears thru time , periodic servicing allow the mechanic to check & tackle it before breakdown happen .
On time replacement of engine oil allow you to have a smoother ride and help to save on petrol cost too
Wear engine parts not replace on time may lead to expensive repair.
SPECIALIZED IN CONTINENTAL & ASIAN CAR
We provide Car Servicing & Repair for Continental Cars such as Mercedes, BMW, Audi.
We also provide Car Servicing & Repair for Japanese and Korean car models such as Toyota, Honda, Nissan, Mazda, Kia, Hyundai.
.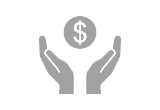 Value for money and transparent pricing
We pride ourselves in providing transparent and affordable prices that start as low as S$78 before GST with no hidden fees that will surprise you when you get the bill.

Wide range of car repair and rental services for all your vehicle needs
We offer a vast range of personalised services for all of your vehicle needs across both private car and fleet owners. Ranging from car repair to fleet and vehicle rental.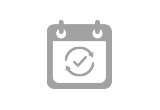 specialized in asian & continental car
We offer technical expertise in Asian & Continental make vehicle such as Toyota , Honda, Nissan , Mazda, Kia , Hyundai, Mercedes , BMW & Audi.

Professional & Experienced Technician
Our experienced mechanics have over 20 years of experience in this field. They are helpful and able to offer free-no-strings-attached professional advice. At Lee Sheng, we respect all our customer decisions and will always seek your authorisation before proceeding with any repair work.

Efficient and up to date equipment
Fully equipped with the latest diagnostic scanner , wheel alignment machine , spray booth to repair today technological advance vehicle .

Don't take it from us – listen to what others are saying as well Here are what our satisfied customers are saying
.

Friendly staff, fast and good works. Reasonable pricing Will recommend to my friends

Positive: Professionalism, Punctuality, Quality, Value Fast service, reasonable price, reliable and no hard sell. Highly recommended even for first timer like myself.
Here you get a good service. You get very good expertise and everything is transparent. Everyone is very friendly, especially in the office. Fair prices

42 years Anniversary Promo
free car wireless charger